Hurricane Willa has weakened slightly off Mexico's Pacific Coast and is now a Category Four storm, but remains "extremely dangerous" ahead of an expected landfall on Tuesday.
The US National Hurricane Centre says Willa's maximum sustained winds are now 155 mph. That's just 1mph below the threshold for a Category Five hurricane.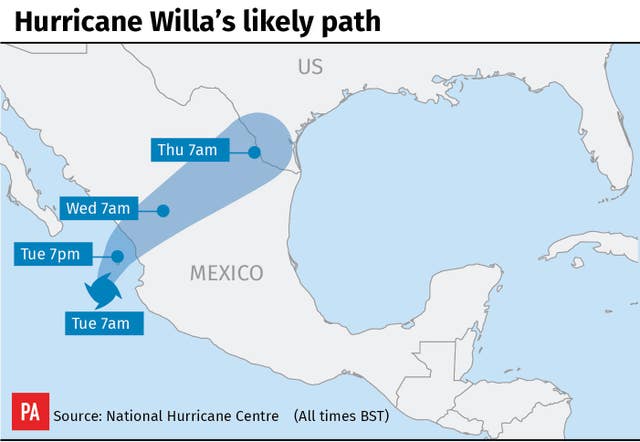 Regardless of category, the storm is expected to bring life-threatening storm surge and rains over parts of west-central and south-western Mexico.
A hurricane warning is in place for a stretch of coastline from San Blas to the popular resort city of Mazatlan, as well as the offshore Islas Marias, a set of islands that include a nature preserve and a federal prison.