Jeremy Corbyn has urged Labour to unite around his policies for a social justice and a more equal society as he expressed "regret" over the resignation of seven of his MPs.
The Labour leader strongly defended his policy platform, but acknowledged that he needed to take his party with him if they were to succeed at the polls.
His comments came after one of the breakaway group, Chuka Umunna, signalled a new centre party could be formally created by the end of the year.
Mr Corbyn has been warned he faces more resignations by Labour MPs unless he gets a grip on the problem of anti-Semitism within the party's ranks.
Speaking at a conference of manufacturers in London, Mr Corbyn said he was "disappointed" the seven had decided to leave the party in protest at his leadership.
"I hope they recognise that they were elected to Parliament on a manifesto that was based around investment in the future, was based around a more equal and fairer society and based around social justice," he said.
"They were elected to carry out those policies, they decided to go somewhere else and I regret that because I want our party to be strong, I want our party to be united around the policies that we have put forward."
Mr Corbyn sidestepped questions about a call from deputy leader Tom Watson for a shadow cabinet reshuffle to better reflect the breadth of opinion in the party.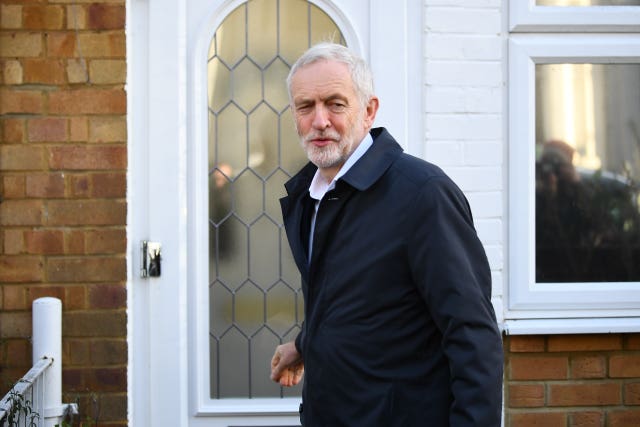 He insisted, however, that he was open to discussion about the party's policies and that he recognised the need to take people with him.
"Anyone who thinks they are not being consulted are not taking up, in my view, the opportunities that are available there and open and ready for them at all times to do that," he said.
"I recognise that leading the party means you have got to take people with you and I am determined to do that – determined to do that so that we can, when an election comes, present those policies and that determination to the public as a whole."
Earlier, shadow chancellor John McDonnell said the "only disagreement" within the party was over the issue of Brexit, adding: "I think we are bringing people together on that."
His comments came despite a stormy meeting of the Parliamentary Labour Party on Monday in which the leadership was repeatedly criticised for failing to deal with the issue of anti-Semitism within the party.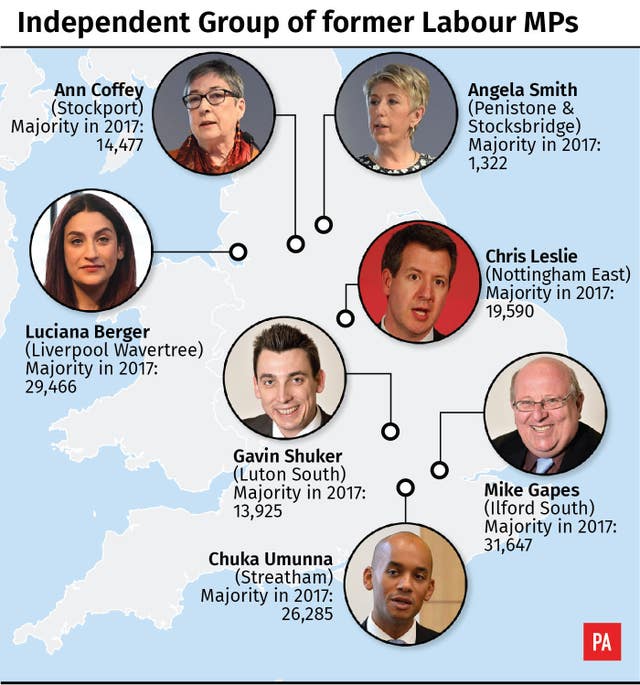 Mr McDonnell did acknowledge, however, that the leadership needed to listen to critics within the party.
Her told Sky news: "We need a mammoth, massive listening exercise and (to) address some of those criticisms that have been made."
He played down suggestions that as many as 36 Labour MPs had been considering a split.
"I don't think there is that scale, but the key issue for us … (is) we need to keep listening, bring people in, talk to them," he said.
Meanwhile, Mr Umunna indicated that he would like the breakaway group to evolve into an up-and-running centre party at the earliest opportunity.
"I would like to see us move as quickly as possible and certainly by the end of the year, but that's my personal view," he told ITV's Good Morning Britain.
"There needs to be an alternative, so that's perfectly possible. But I don't get to determine this."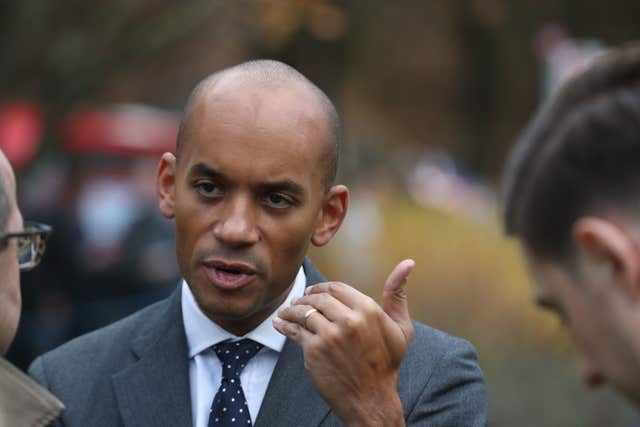 Senior Labour MP Mary Creagh said she had been approached to join the breakaway, but had declined.
Ms Creagh told the BBC: "I think what's important is that we now take a long hard look at ourselves as a political party.
"It's clear that Brexit is pushing both parties to the brink. It's clear that anti-Semitism has taken root in our party."
Meanwhile, the MPs who quit were branded "pathetic" by Derek Hatton, the firebrand former deputy leader of Liverpool City Council who has been readmitted to the party 34 years after his expulsion for involvement in Militant Tendency.
"For 34 years I've stayed absolutely solid with the Labour Party. Never joined any other party, never actually voted for another party. Never campaigned for another party," he told the BBC Radio 4 Today programme.
"And that's why when you look at the seven who now have left you think, well, how pathetic is it, how really strong are you within the Labour movement to want to run away when there is something that you disagree with?"
Meanwhile, pro-Europe Tory MP Antoinette Sandbach has made it clear she will not be joining the Independent Group, but said she respected the Labour figures who quit their party.
The Eddisbury MP said: "I am proud that the Conservative Party is still a broad church and is the only viable means of delivering a moderate, mature government that acts in the national interest."
Ms Sandbach said Conservatives needed to be "vigilant" regarding the so-called "Purple Momentum" – a term for ex-Ukip supporters joining the Tories to try to force the deselection of MPs they disagreed with.
Ms Sandbach said: "However, we must remain vigilant to the threat that 'Purple Momentum' pose to our party and I hope that we do not fall victim to the same intolerance and deselection obsession that has taken over the Labour Party."