The CEO of TikTok has faced a grilling from a US congressional committee in a rare public appearance where he made his own case for why the hugely popular video-sharing app should not be banned.
Shou Zi Chew's testimony came at a crucial time for the company, which has acquired 150 million American users but is under increasing pressure from US officials.
TikTok and its parent company ByteDance have been swept up in a wider geopolitical battle between Beijing and Washington over trade and technology.
"Mr Chew, you are here because the American people need the truth about the threat TikTok poses to our national and personal security," committee chair Cathy McMorris Rodgers, a Republican, said in her opening statement. "TikTok has repeatedly chosen a path for more control, more surveillance and more manipulation."
Mr Chew, a 40-year-old Singapore native, told the House Committee on Energy and Commerce that TikTok prioritises the safety of its young users and denied allegations that the app is a national security risk.
He reiterated the company's plan to protect US user data by storing all such information on servers maintained and owned by server giant Oracle.
"Let me state this unequivocally: ByteDance is not an agent of China or any other country," Mr Chew said.
On Wednesday, the company sent dozens of popular TikTokers to Capitol Hill to lobby politicians to preserve the platform. It has also been putting up adverts all over Washington that tout promises of securing users' data and privacy and creating a safe platform for its young users.
TikTok has been dogged by claims that its Chinese ownership means user data could end up in the hands of the Chinese government or that it could be used to promote narratives favourable to the country's communist leaders.
In a rare, bipartisan effort to reign in the power and influence of a major social media platform, Republican and Democratic politicians pressed Mr Chew on a host of topics, ranging from TikTok's content moderation practices, how the company plans to secure American data from Beijing, and that it admits spying on journalists.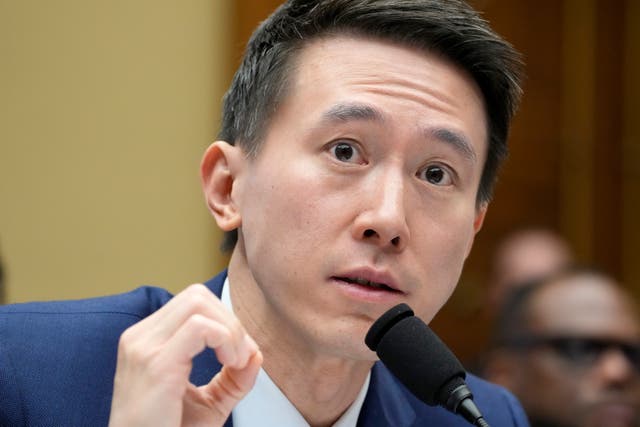 In 2019, the Guardian had reported TikTok was instructing its moderators to censor videos that mention Tiananmen Square and other images unfavourable to the Chinese government. The platform says it has since changed its moderation practices.
ByteDance admitted in December that it fired four employees last summer who accessed data on two journalists, as well as other people connected to them, while attempting to track down the source of a leaked report about the company.
For its part, TikTok has been trying to distance itself from its Chinese origins, saying that 60% percent of its parent company ByteDance is owned by global institutional investors such as Carlyle Group.
ByteDance was founded by Chinese entrepreneurs in Beijing in 2012.
Responding to a Wall Street Journal report, China said it would oppose any US attempts to force ByteDance to sell the app.
But Mr Chew pushed back against the idea that TikTok's ownership was an issue in itself.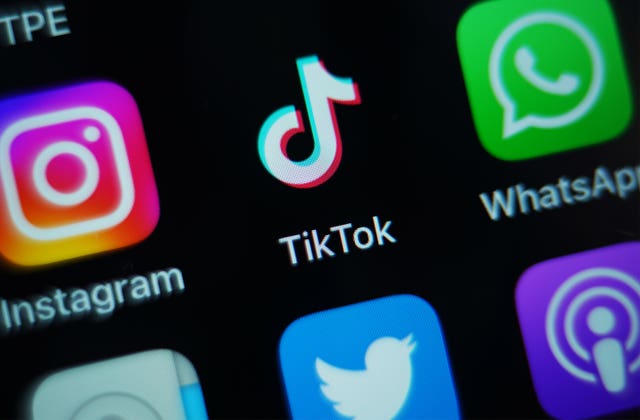 "Trust is about actions we take. We have to earn that trust with decisions we make for our company and our products and potential security, privacy content, manipulation concerns raised about TikTok are really not unique to us" he said. "Ownership is not at the core of addressing these concerns."
In one of the most dramatic moments, Republican representative Kat Cammack played a TikTok video that showed a shooting gun with a caption that included the House committee holding the hearing, with the exact date before it was formally announced.
"You expect us to believe that you are capable of maintaining the data security, privacy and security of 150 million Americans where you can't even protect the people in this room," Ms Cammack said.
TikTok spokesperson Ben Rathe said the company on Thursday removed the violent video aimed at the committee and banned the account that posted it.
Mr Chew also noted the failure of US social media companies to address the very concerns for which TikTok was being criticised.
"American social companies don't have a good track record with data privacy and user security," he said. "Look at Facebook and Cambridge Analytica, just one example."
As the Energy and Commerce committee questioned Mr Chew, secretary of state Antony Blinken was questioned about the threat TikTok poses at a separate committee hearing.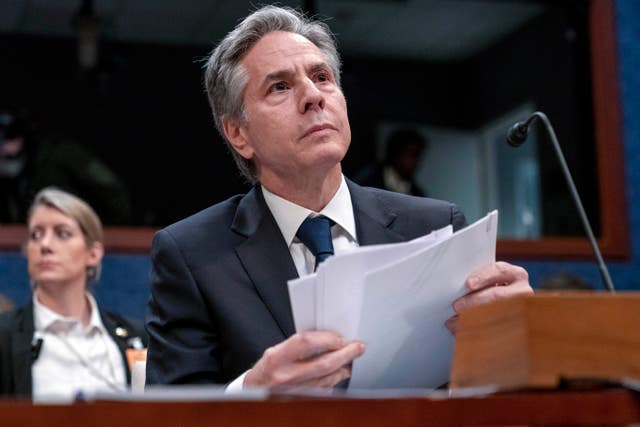 Asked by representative Ken Buck, a Republican from Colorado, if the platform is a security threat to the United States, Mr Blinken said: "I believe it is."
"Shouldn't a threat to United States security be banned?" Mr Buck responded.
"It should be ended one way or another. But there are different ways of doing that," Mr Blinken responded.
Wealth management firm Wedbush described the hearing as a "disaster" for TikTok that made a ban more likely if the social media platform does not separate from its Chinese parent.
Emile El Nems, an analyst at Moody's Investors Service, said a ban would benefit TikTok rivals YouTube, Instagram and Snap, "likely resulting in higher revenue share of the total advertising wallet".
A US ban on an app would be unprecedented and it is unclear how the government would enforce it.
Experts say officials could try to force Apple and Google to remove TikTok from their app stores, preventing new users from downloading it as well as preventing existing users from updating it, ultimately rendering it useless.
The US could also block access to TikTok's infrastructure and data, seize its domain names or force internet service providers such as Comcast and Verizon to filter TikTok data traffic, said Ahmed Ghappour, a criminal law and computer security expert who teaches at Boston University School of Law.
But a tech savvy user could still get around restrictions by using a virtual private network to make it appear the user is in another country where it is not blocked, he said.
To avoid a ban, TikTok has been trying to sell officials on a 1.5 billion dollar plan called Project Texas, which routes all US user data to domestic servers owned and maintained by software giant Oracle.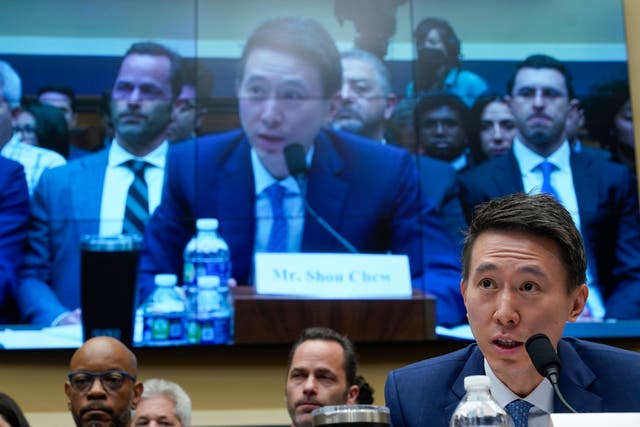 Under the project, access to US data is managed by US employees through a separate entity called TikTok US. Data Security, which employs 1,500 people, is run independently of ByteDance and would be monitored by outside observers.
As of October, all new US user data was being stored inside the country. The company started deleting all historic US user data from non-Oracle servers this month, in a process expected to be completed later this year, Mr Chew said.
Generally, researchers have said TikTok behaves like other social media companies when it comes to data collection. In an analysis released in 2021, the University of Toronto's non-profit Citizen Lab found TikTok and Facebook collect similar amounts of user data valuable for advertisers.
To block such tracking, Congress, the White House, US armed forces and more than half of US states have banned the use of the app from official devices.
Other countries including Britain, Denmark, Canada and New Zealand, along with the European Union, have already banned TikTok from devices issued to government employees.