Lawyers for Donald Trump met with justice department officials on Monday as a decision nears on whether to bring charges over the handling of classified documents at the former president's Florida estate.
The Trump lawyers two weeks ago requested a meeting with attorney general Merrick Garland to raise concerns about what they alleged was prosecutorial misconduct and overreach by the team led by special counsel Jack Smith.
But a defence attorney meeting with justice department officials is also often used as an opportunity to try to persuade them against bringing criminal charges.
A trio of Trump attorneys: James Trusty, John Rowley and Lindsey Halligan; exited the justice department building in Washington on Monday morning after more than an hour inside.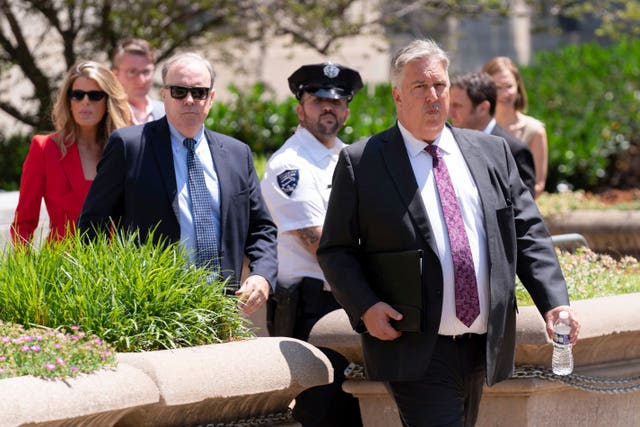 They got into a black sport utility vehicle and did not respond to reporters' questions.
It was not immediately clear who from the justice department attended the meeting.
A spokesman for Mr Smith had no immediate comment, and a justice department spokesman did not immediately return an email seeking comment.
The investigation into the potential mishandling of classified documents at Mar-a-Lago is believed to be near its end, with a charging decision likely soon.
Prosecutors have placed a broad cross section of witnesses, including lawyers for Trump and close aides, before a grand jury.
Besides the Mar-a-Lago investigation, Mr Smith is leading a separate probe into efforts by Mr Trump and his allies to undo the results of the 2020 presidential election.
It is not clear when or if charges might be brought.