Rivers in Britain would be given a new "blue flag status" under Liberal Democrat proposals to protect waterways from sewage dumping.
The designations would echo a similar international scheme that exists for beaches and marinas which requires a series of environmental standards to be met.
The proposals will be discussed at the party's annual conference in Bournemouth, where delegates have gathered over the weekend to decide on policies which will form the blueprint for its general election manifesto.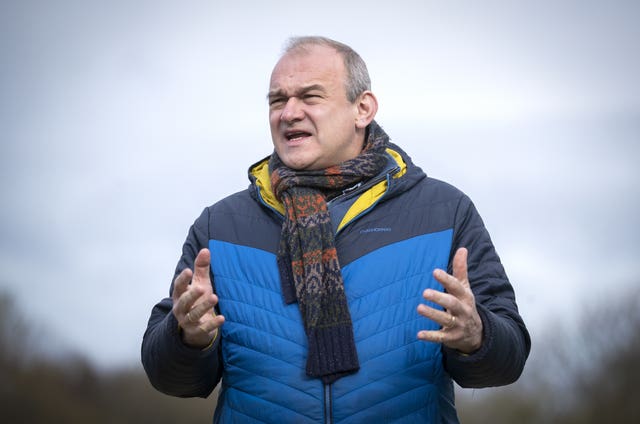 Sewage became a major political battleground during the May local elections in so-called "blue wall" seats in southern England, where the Lib Dems are seeking to win over traditionally Tory voters.
Funding to enforce the "blue flag" scheme would be raised through a so-called "sewage tax" on water companies, with additional fines levied on those who continue to pollute rivers with the special status, the party said.
As well as poisoning swimmers, sewage damages river ecosystems through chemical and microplastic pollution and algal blooms, which feed on the phosphates in faeces and explode in size, consuming the water's oxygen and suffocating other forms of life.
Liberal Democrat environment spokesperson Tim Farron MP said: "The Government is letting water companies ruin our treasured rivers with their filthy sewage dumping.
"It is an utter disgrace that people are getting sick from sewage after swimming in their local river, while the water companies are allowed to get away with it.
"Local families and dog walkers are seeing their favourite local streams and rivers turned into cesspits, while popular tourist destinations face being ruined.
"It's time for a new, legally enforceable blue flag status to protect our precious rivers from this sewage scandal. This could be funded by a sewage tax on the water companies making huge profits, along with punitive fines for those who refuse to play by the rules."
The proposals agreed on at conference will not necessarily be kept up until the next general election, but will become current party policy.