Two men have been jailed for robbing Olympic cyclist Mark Cavendish and his wife Peta of high-value watches in a knifepoint raid which has left them considering selling their home due to the "continuing fear".
Balaclava-wearing intruders broke into Cavendish's home in Ongar, Essex, as he slept upstairs with his wife Peta, the trial at Chelmsford Crown Court was told.
Mrs Cavendish, fighting back tears at Tuesday's sentencing, said the robbery had "turned a loving family home into a constant reminder of threat and fear".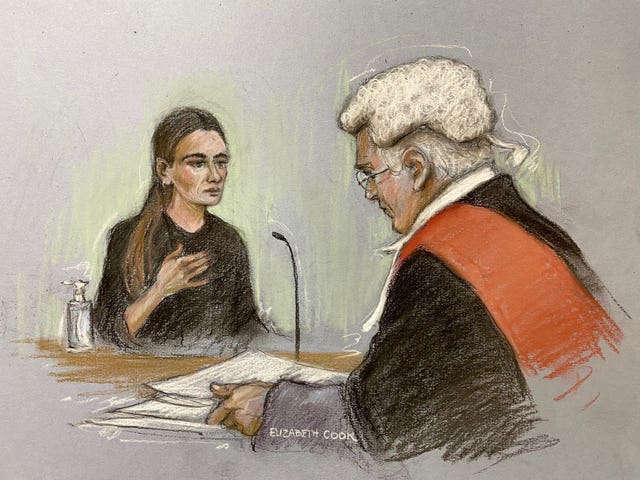 Reading her victim personal statement from the witness box, she said they "could potentially sell the property due to the continuing fear", but in the current economic climate this could cause "considerable loss".
Mrs Cavendish said she was "in the early stages of pregnancy" at the time of the robbery, and a time when she "should have been happy and excited was then transformed into a period of stress and worry".
She told the trial she covered her three-year-old child, who was in a bed with her, with a duvet so that they could not see what was happening.
Two Richard Mille watches, valued at £400,000 and £300,000, were among the items taken in the raid at around 2.30am on November 27 2021.
Romario Henry, 31, of Bell Green, Lewisham, south-east London, denied two counts of robbery but was found guilty after an earlier trial and sentenced on Tuesday to 15 years in prison.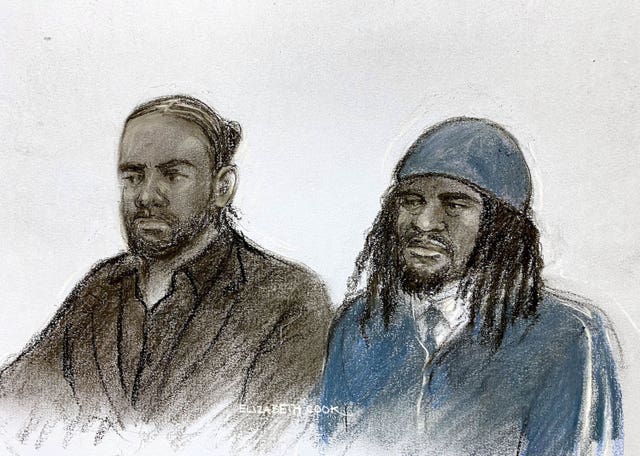 Ali Sesay, 28, of Holding Street, Rainham, Kent, admitted two counts of robbery and was jailed for 12 years.
Judge David Turner KC, sentencing the two men, said: "This was serious organised crime. This was no run-of-the-mill domestic burglary by opportunist amateurs.
"This was planned, targeted, orchestrated, ruthless offending aimed at an internationally known sportsman and his wife who happened to be brand ambassadors for exceptionally valuable Richard Mille watches."
The trial was told that Sesay's DNA was found on Mrs Cavendish's phone, which was taken and found outside the property.
The charges were that the accused men robbed Cavendish of a watch, phone and safe, and robbed his wife of a watch, phone and suitcase.
Mrs Cavendish, who like her husband was naked during the robbery, had told jurors she had heard a noise that woke her in the night and went downstairs to investigate.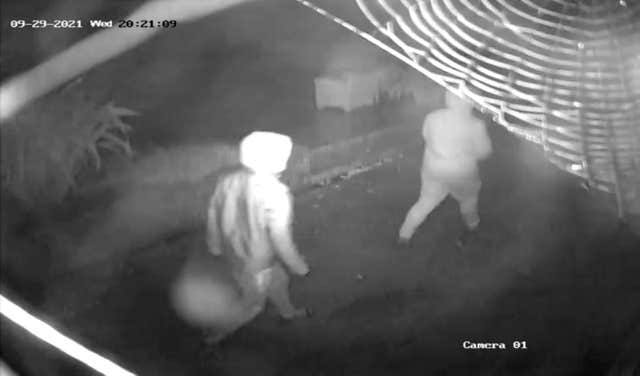 She said she could see "men's figures in balaclavas, and they were running towards the bottom of the stairs", and that she believed there were "between three and five" people.
She told the court she ran back to the bedroom shouting "get back" or "get in" to her husband, who was unable to activate a panic alarm.
Mrs Cavendish said one of the intruders "dragged" Cavendish "from his feet and started punching him".
One had her husband in a headlock, she said, adding: "One of them held a large black knife to his throat and they said 'where's the watches?' and 'do you want me to stab you?'"
She agreed with a suggestion that it was a Rambo-style knife.
Mrs Cavendish said that at the time her husband had been "out of hospital for four days, maybe" after a cycling crash which left him with three broken ribs and a tear to his left lung.
She said that when she went downstairs after the intruders had left, she saw that a patio door was smashed, and Cavendish cut his feet on the broken glass.
Edward Renvoize, prosecuting, said Henry had a previous conviction for supplying drugs in 2012, and for perverting the course of justice in 2013 by "assisting in burning out a vehicle that had been used in a murder as part of a gang enterprise".
Archangelo Power, for Henry, said the defendant's brother had been murdered three and a half months before the robbery and that had a "significant bearing on the psychological make-up of the defendant".
Mr Power said Henry had been "on the verge of committing suicide".
Mr Renvoize said that Sesay had admitted at an earlier hearing to six unrelated firearms offences over the possession of two guns and ammunition, when he had been prohibited by a previous sentence from possessing such items.
The prosecutor said Sesay was arrested at an address in Thornton Heath, south London, on December 16 2021 and officers "had to use a chainsaw to gain access" and saw items, later found to be firearms, being thrown from a window to a neighbouring garden.
The judge jailed Sesay for eight years for the firearms offences, consecutive to the 12-year prison sentence for the robbery, making a total of 20 years.
The judge said Sesay had previous convictions including for supply of cocaine and heroin in 2017.
Graeme Molloy, for Sesay, said the defendant was "truly sorry for his role" in the robbery and had admitted his involvement.
Speaking about the firearms offences, Mr Molloy said Sesay claimed the guns were not his but that he had thrown them from the window.
Mr Molloy said the guns "were loaded but the cartridge wasn't in the firing chamber".
Jurors were told that two other men, Jo Jobson, from Plaistow, east London, and George Goddard, from Loughton in Essex, have been named as suspects in the robbery but have not been apprehended.
Jobson was 25 and Goddard 26 at the time of a police appeal last March.
Oludewa Okorosobo, 28, of Flaxman Road, Camberwell, south London, denied two counts of robbery and was cleared by jurors after a trial.